The Yoga Kitchen project
Created in 2013 in Brussels, out of a desire to enhance wellness by offering yoga classes and food counseling. The project seems to evolve more and more towards offering a broader spectre of tools that encourage and maintain personal development and growth.
As for now, the head quarters of de Yoga Kitchen is located in 1030 Schaarbeek/Schaerbeek, De Lochtstraat 42, rue De Locht.
Read more about vision, mission and values
The teachers and coaches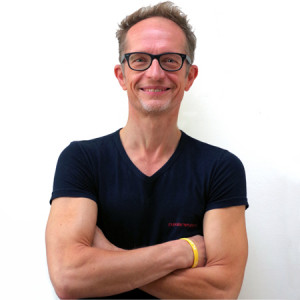 Peter Verhaegen (°1961) actually lives in the Brussels area in Belgium. He is a vegan, he loves nature, animals, plants, his bicycle, the fresh air of the outdoors and yoga which he came to know for the first time about fifteen years ago. Since then, he started to combine influences from different yoga styles into a contemporary mix adapted to contemporary western culture. In yoga, he appreciates the non-competitive, inclusive character and the tremendous benefits of wellness for the body and the mind.
After a career of 25 years in the graphic design business and in customer services, during which he was mainly involved in giving trainings and individual coachings, he started giving yoga classes, thematic cooking workshops and individual food coaching under the name of Yoga Kitchen. The cooking classes and coaching are created to inspire and help people to make the transition towards a healthier life and a diet free of animal products.
The life of a human being is a fabric made of different stories with different layers. I only share here what is more or less relevant to my today's activities in the context of Yoga Kitchen.
The studio