Eight weeks challenge
There you go. I left on August 3, 2020 for eight weeks.
Not on vacation! But still on a voyage of discovery. I made a commitment to an 8-week fat-loss challenge.
Now you might want to take a look at the attached photo that looks like a robot photo of someone condemned to jail for a decade. And then you might think, "That's not so bad, is it, that fat?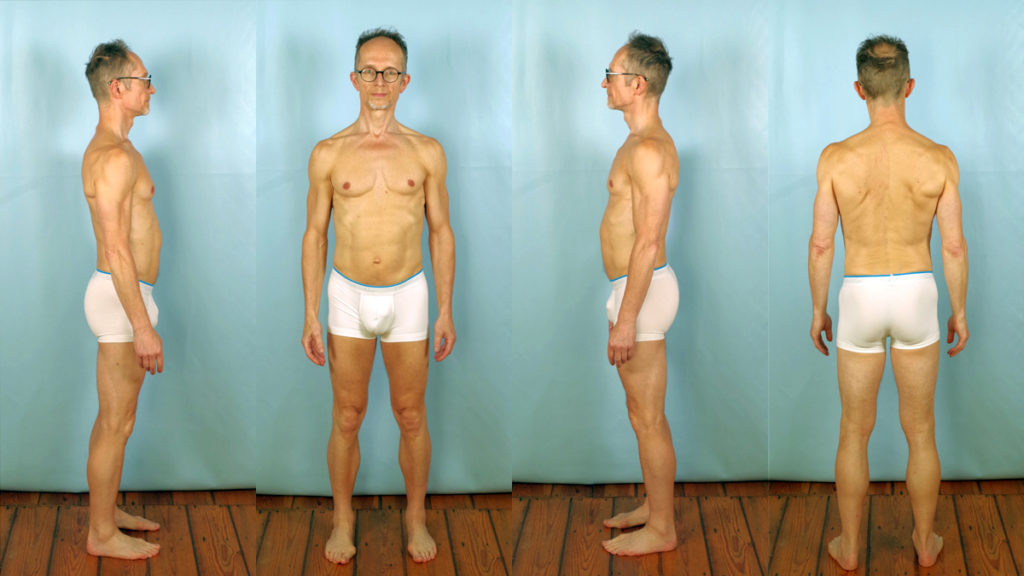 Obtaining results
The truth is, for over a decade, I've been thinking I'm eating totally healthy. And apart from that, I'm mildly to moderately physically active. The lack of periods of illness and doctor's visits (none!) the last 7 years, point to say I am in the right direction.
If I wouldn't do anything at all for my dear body, I would become "skinny fat",. I call it myself: a fat skeleton. Not so much meat on the bones and the tendency to accumulate fat deposits in all the classic body areas. I do like physical activity, I've practiced sports for years, but only following a very irregular pattern.
I am one of those persons who eagerly longs for visible results with sport, but never manages to obtain real results ...